Schedule your interview now! #WEAREWESTFEL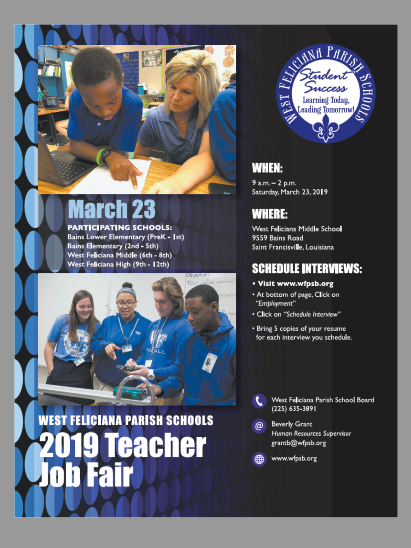 Congratulations to the Lady Saints Soccer Team for their Bi-District Playoff Victory over Parkview Baptist!!!! They are headed to play St Louis in the Regional round next week. More info to come! Go Saints!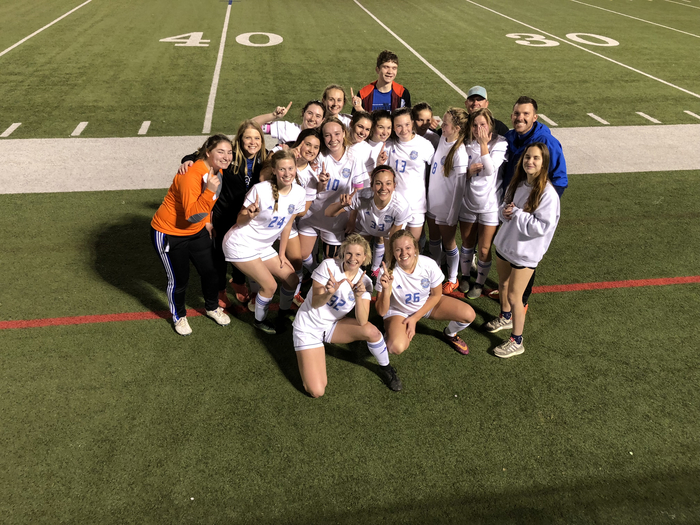 Kennedy London and Kam Jackson received the outstanding track performance award on yesterday at the LSU High School Classic Meet.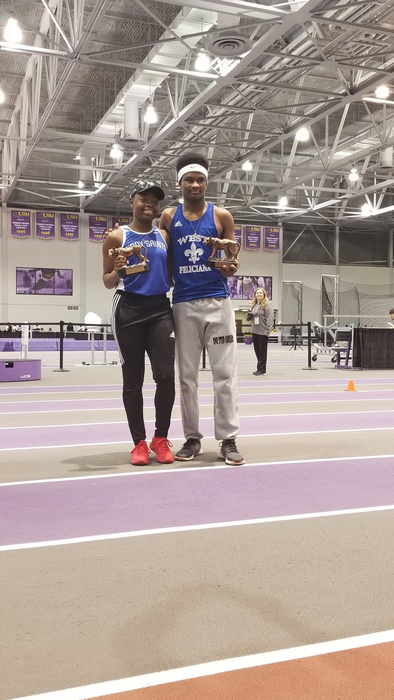 Congratulations go to Ms. Kim Tate at Bains and Ms. Laura Glaser at WFHS for being selected as the West Feliciana Employees of the Month!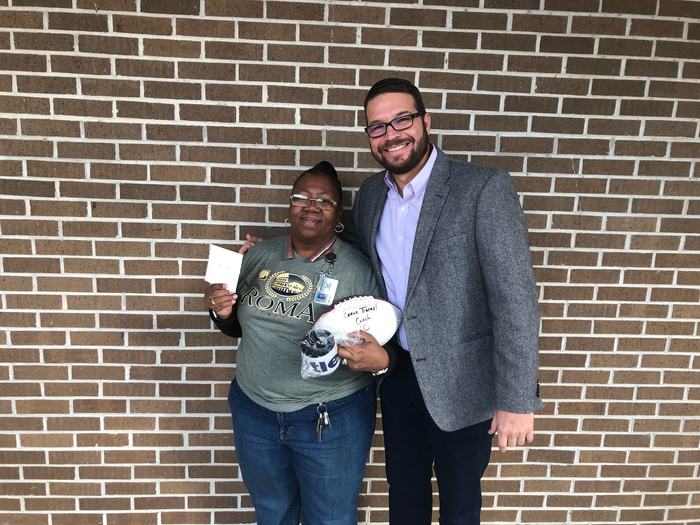 Congratulations go to Jay Ferguson as he became the NCAA All Time Sack Leader last night! #wearewestfel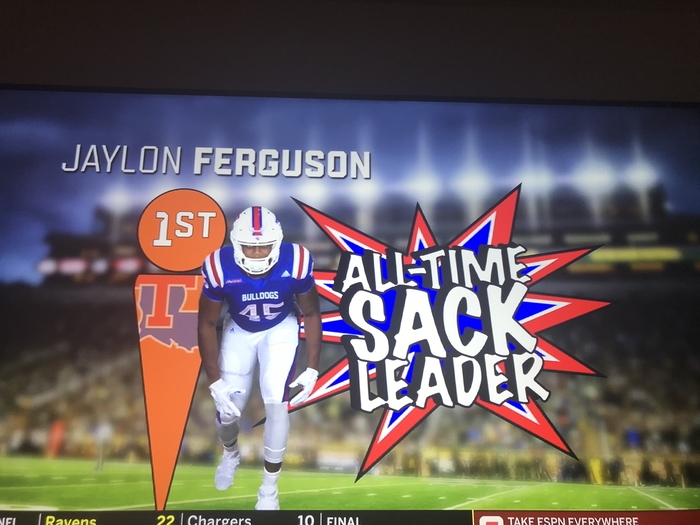 A SHOUT OUT goes to the BUS DRIVERS for West Feliciana Parish Schools 🚌 They raised over $600 to make sure children and families in our community have a VERRY MERRY CHRISTMAS 🎄🎁 THIS is what makes West Fel a special place. GO SAINTS 💙🌀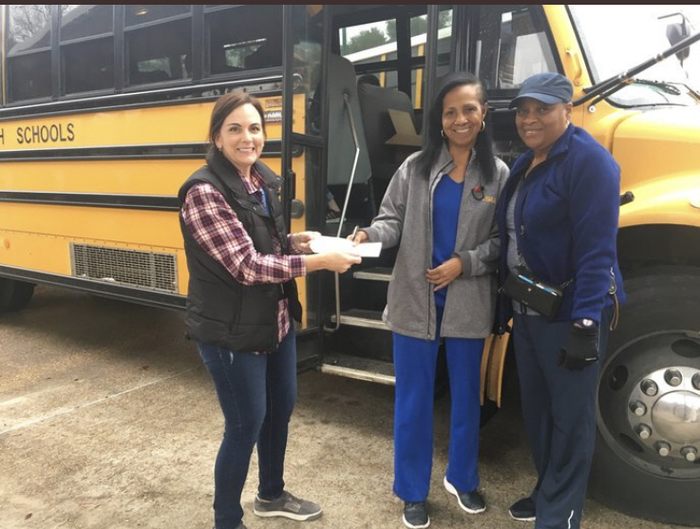 4th grade wins the spirit stick at Bains Elementary synergy assembly today! Pictured with the spirit stick are representatives of the 4th grade class: Julie Johnson, Trinity Elliott, Taylor Smith, Ashlyn Rogillio, Trinity Curtis, Ja'Zyia Murray, Ms. Whitfield, and Mrs. Matthews!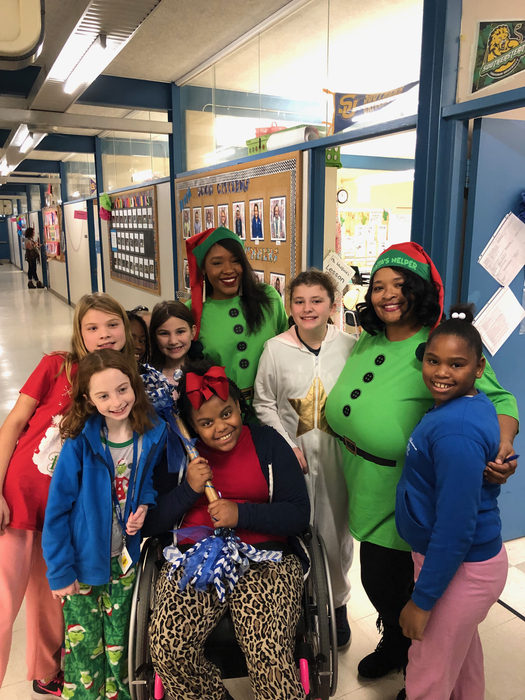 Go Saints!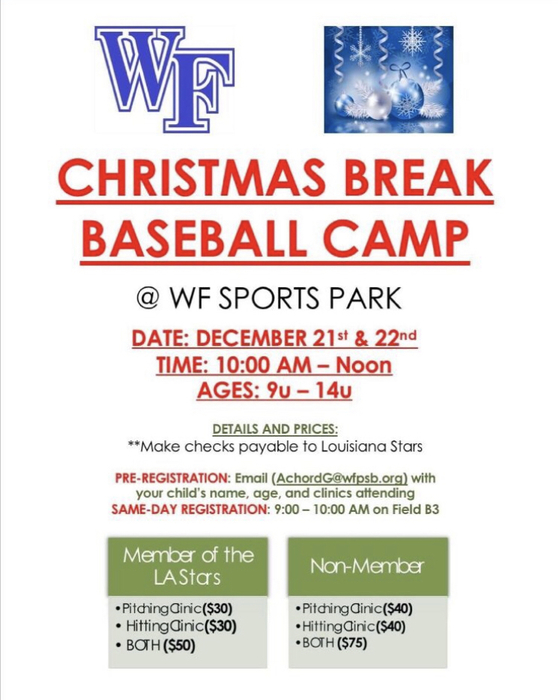 Thomas Lastrapes is in the 100 point club at BLE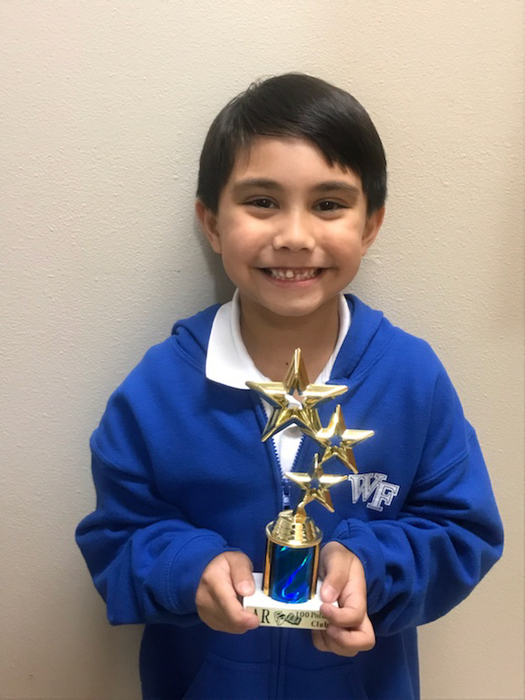 Emily Flanders was approved for the BESE Tuition Program for Teachers, which is a competitive program that funds graduate school courses!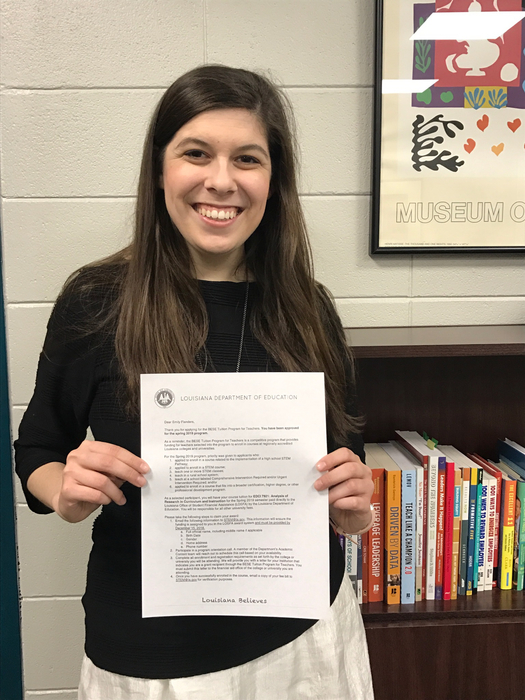 Preparing to leave for LSU game at and Walk-Ons for lunch. Mrs. McMillans students were rewarded with a trip to the LSU vs Rice football game for achieving the goals in her class and all of their other classes as well.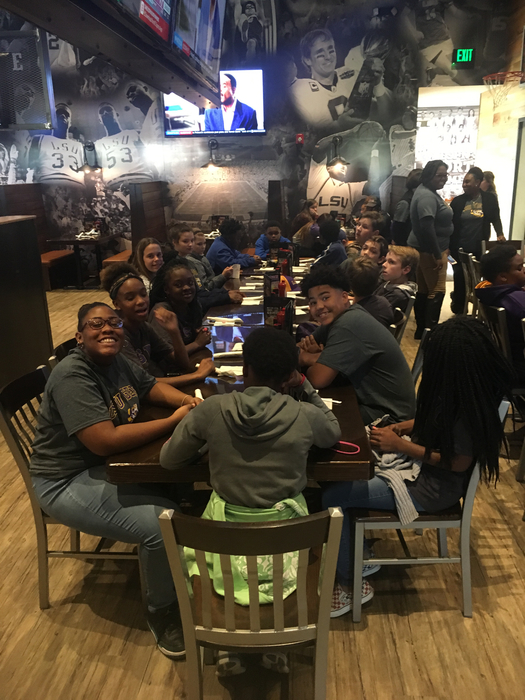 BLE Cafateria staff prepares for Thanksgiving lunch today!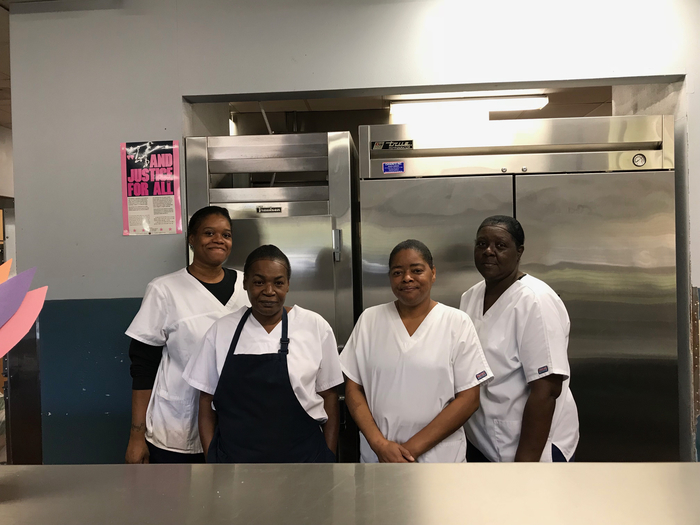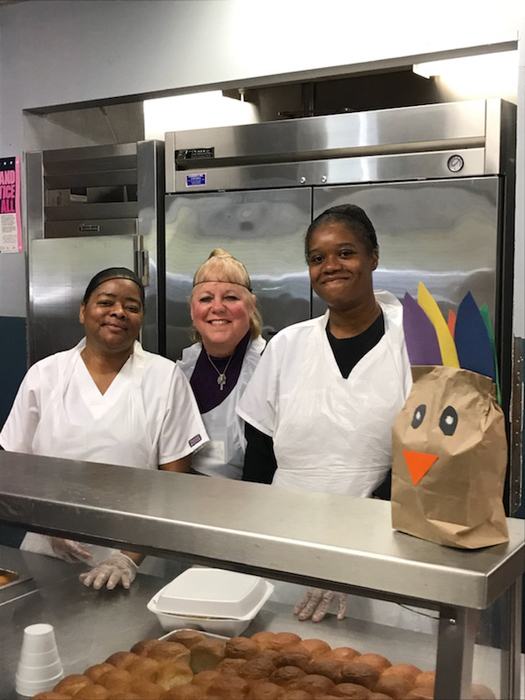 WFMS STEM Class developing Video Games!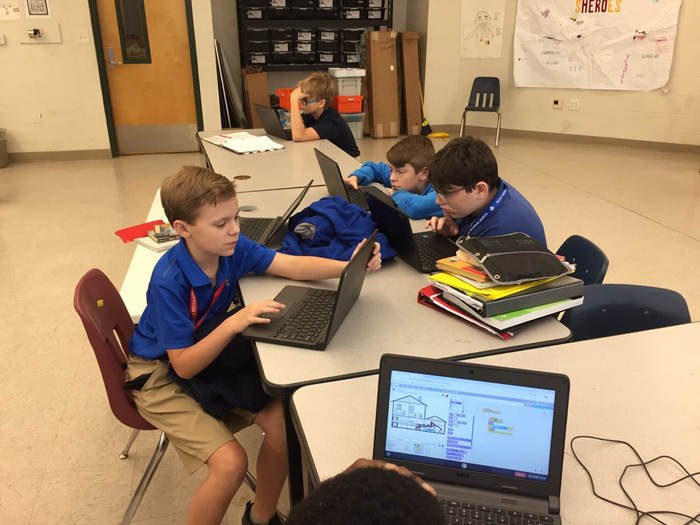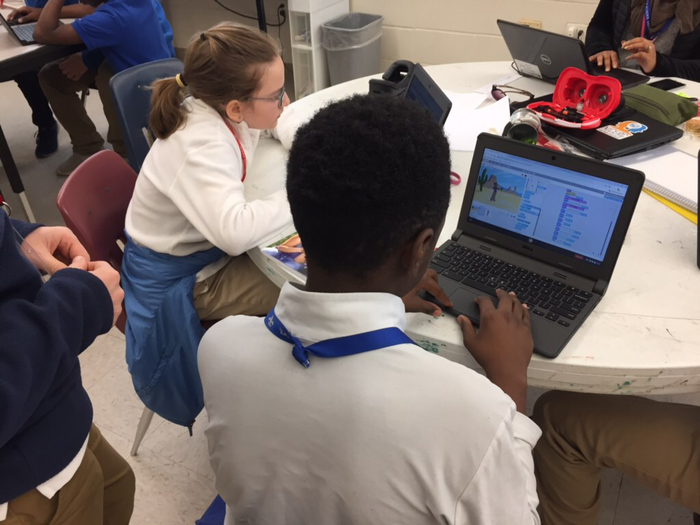 AP Scholars at the AP Recognition Breakfast: Landry Higgins- AP Scholar with Distiction Sydney Corbin- AP Scholar Echo Moncivaez- AP Scholar Luke McMillan- AP Scholar Summer Knight- AP Scholar with Honors Taylor Casteel- AP Scholar Emery Godke- AP Scholar Joseph Broussard- AP Scholar Ellis Maneiri- AP Scholar Mary Barrow- AP Scholar with Distinction Colton Scott- AP Scholar Not pictured: Reagan Edwards- AP Scholar with Honor Overall, we had 28 students recognized by College Board as AP Scholars. The most in the school's history!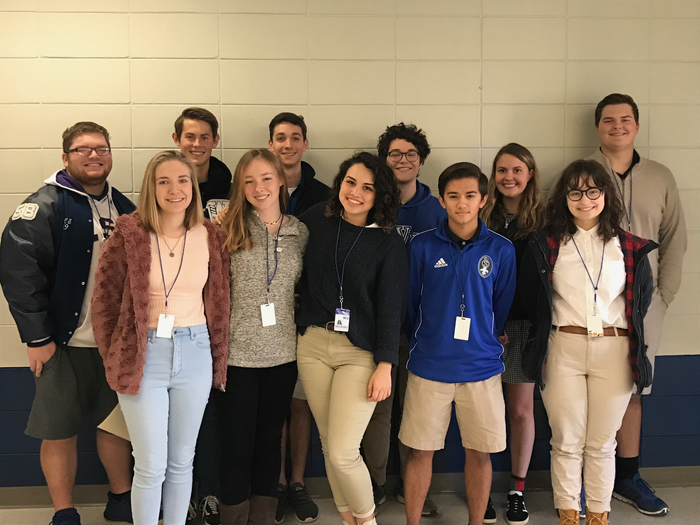 Final Saints 6 - Church Point 28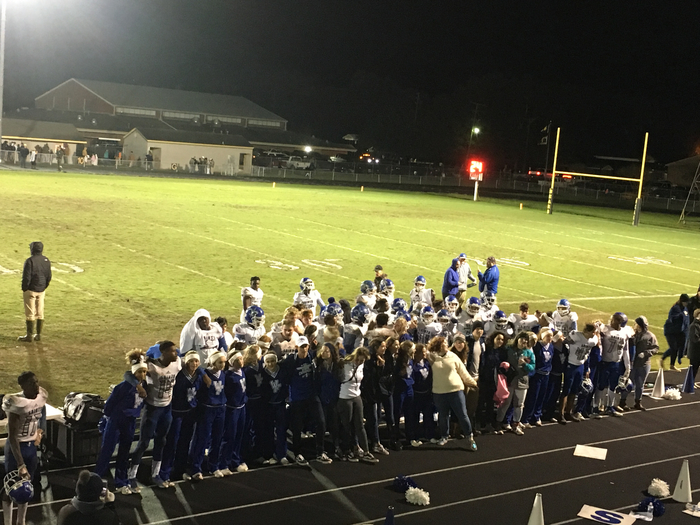 Saints 6 - Church Point 20 at end of the third quarter

At the half Saints 6 - Church Point 20

At end of first quarter Saints 0 - Church Point 8

Pictures from West Feliciana Parish Schools Veterans' Day Program. Thank you for all who served our country!