All West Feliciana employees and students will return to school Tuesday, September 7.

Since many of our families and employees continue to struggle with the impact of Hurricane Ida, West Feliciana Parish Schools will be closed Thursday and Friday, September 2 & 3. Students should work on their instructional packets and/or assignments that were sent home Friday. We will return to school Tuesday, September 7, after Labor Day.

Due to the impact of Hurricane Ida, West Feliciana Schools will be closed tomorrow, Wednesday, September 1. We will assess the schools and area again tomorrow to make a decision regarding school on Thursday. We will continue to update you through text and social media.

From West Feliciana Parish Schools: Because of Ida's strength and current path, West Feliciana will close schools on Monday and Tuesday.

West Feliciana Parish School District has partnered with Focus Food Catering to provide meals to students during spring break! Any child under 18 living in West Feliciana Parish is eligible for the meals. Sign up with this link:
https://focusfoods.formstack.com/forms/west_feliciana_parish_school_board_holiday_meal_pickup_form
The meals will be available for pickup at Magnolia Full Gospel Baptist Church Parking Lot (7910 U.S. Hwy 61 N., St. Francisville, LA) Wednesday, March 31, 2021 from 2:00 pm to 6:00 pm.

Good Evening Parents, We have been monitoring the weather models for tomorrow closely and have spoken with local and regional meteorologists. Due to the potential of severe weather and an enhanced risk of tornadoes and high winds tomorrow afternoon, all schools in West Feliciana Parish School District will dismiss early tomorrow, Wednesday, March 17. WFMS will be dismissed at 1:00 and Bains/BLE will dismiss at 1:10. Students will receive instruction through distance learning for the remainder of the day. Directions regarding assignments and instruction will come directly from the administration and teachers at your child's school.

Join our amazing team! The annual West Fel Job Fair will be held March 20. Don't delay! Schedule an interview today! (Details below) #wearewestfel #gratefel

WF Virtual Program: For meals next week, you must contact Ms. Pat Gilmore at
GilmoreP@wfpsb.org
by Friday, February 26, before 3:00p.m. Pickup: Monday (March 1) 3:00-4:00 at WFMS

We hope everyone has stayed safe and warm! Since road conditions have continued to improve, all West Feliciana Parish Schools will be open tomorrow, Friday, February 19. We look forward to seeing our staff and students! Let's make Friday a great day in West Fel!

Due to road and school conditions and potential freezing overnight, West Feliciana Parish Schools will be closed tomorrow, Thursday, February 18, out of an abundance of caution. We will resume classes Friday, February 19. We hope everyone stays safe and warm!

As of now, we intend to have school tomorrow, Thursday, February 18, as planned. We are monitoring the weather and road conditions and will update you this evening regarding any changes to school tomorrow.

CONGRATULATIONS to the WFHS Lady Saints Soccer Team for defeating Sterlington 3-1! The Saints are headed to the quarterfinals for the first time in school history! #wearewestfel #gratefel Go Saints!

Congratulations to the Girls Soccer Team! They ranked 8th in Division III State Playoffs and are Bi-District Champions! They will host the Regional Round of playoffs Monday at 5:00 at Saints Stadium. Come cheer them on against Sterlington! Go Saints! #wearewestfel #GRATEfel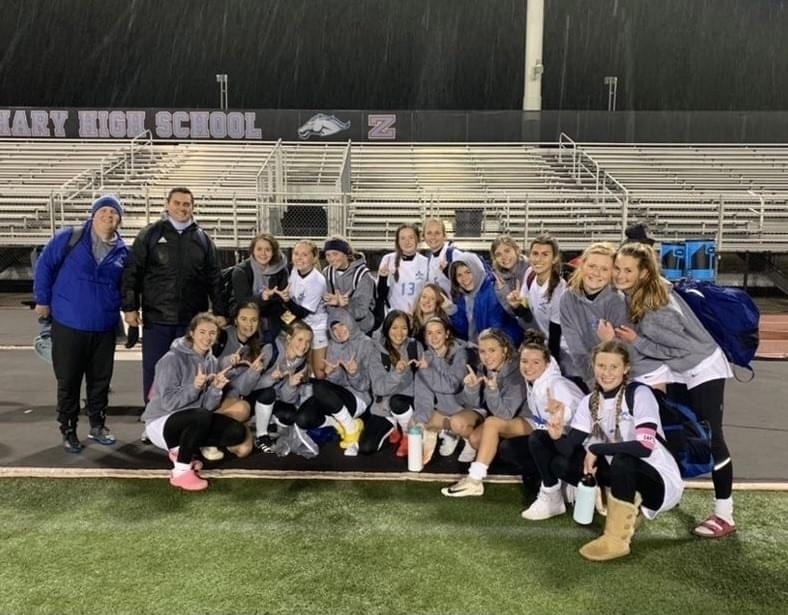 Congratulations to the WFHS boys soccer team for making it to the playoffs! Wish them luck as they travel to Deridder for the playoff game at 5:00 today! #wearewestfel #gratefel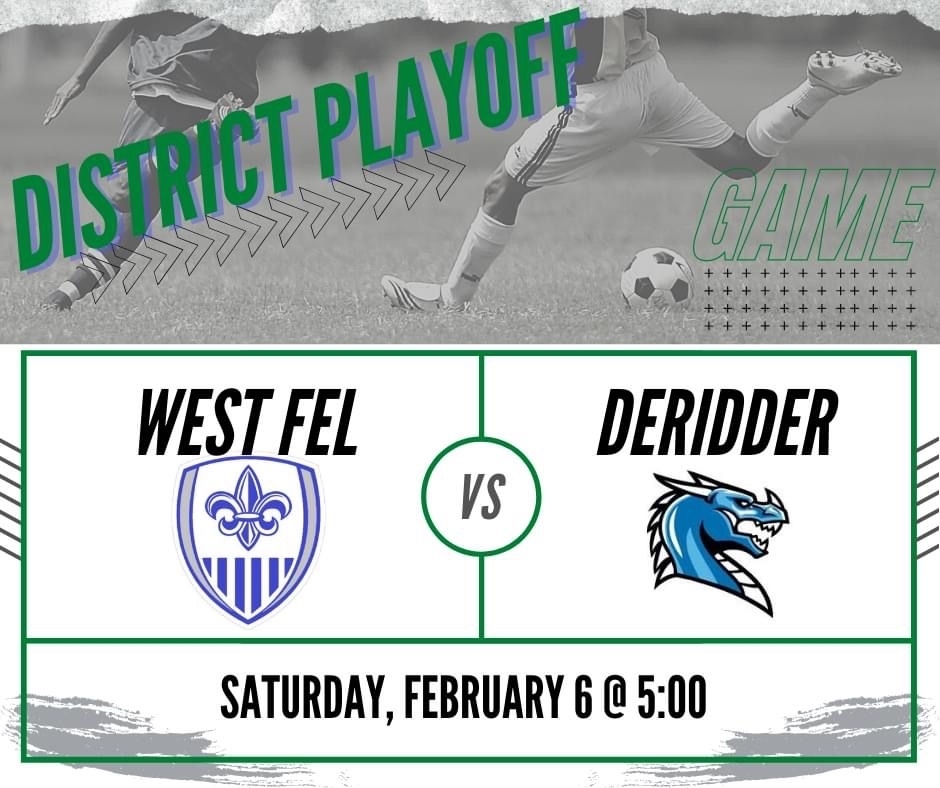 Mardi Gras Break February 15th & 16th Staff Development February 17th

Good Evening Parents, Employees and Community Members, As Superintendent, I want you to know that as a system we are deeply saddened and hurt by the death of George Floyd at the hands of police officers. We, as a school district, do not condone acts of racism, violence or social injustice. My hope is that we can learn from this tragedy and other examples of racial injustice, and that we can become a better school system through dialogue and action. We owe this to our students, our families and our community. As a school system that serves all students from all races, ethnicities, and socio-economic backgrounds, we recognize the importance of our diversity, the strength of our diversity, and the responsibility we as a school system have to educate our students on the values of inclusion, fairness, and justice. I, like you, struggled to watch the death of George Floyd. I struggled to understand it, and I struggled to explain the incident to my children. So, if the recent events have you struggling with conversations, we want to provide a video to help you as a parent. I hope that this video from Channel 9 might help you and your family. You can find it at wafb.com, search for How to discuss the recent protests with your child. Also, if your student feels the need to speak with someone, we will have a counselor available during the remainder of June on Tuesday and Thursday mornings, 8:00-12:00. Please call the Family Service Center at 225-635-5299 to schedule a time for your child. Sincerely, Superintendent Hollis Milton #wearewestfel

Reminder: Pick-up breakfast and lunch will be available at West Feliciana Middle School on Monday, Wednesday, and Friday 10:00 -11:00 on a first come, first served basis, beginning this Monday, March 30. This will last for two weeks. Beginning Monday, April 13, 2020, free bi-weekly meals for students can be shipped right to your door through our partnership with Baylor University. If parents are interested, please visit our website for details and fill out the google form by April 3:
https://tinyurl.com/westfelmeals
.

Parents: meal delivery will be approximately 1 hour late today because we are preparing two days worth of meals to distribute today. Pick up at the middle school will be from 11:00-12:00 today.

Important Reminder: today at 5:00 p.m., all schools will be locked and no one will be allowed in the building while we conduct a deep cleaning. If you have any questions regarding the school closure, please email
Covid19@wfpsb.org
.

Good Afternoon, Due to the recent malware attacks on school system computer networks, the LDOE is mandating updates to all devices and network hardware in an effort to protect all computers from an attack. At this time, the West Feliciana Parish School System does not have any threat or sign of compromise. However, to be proactive, we will be shutting down the network to implement the mandated updates. During this shutdown, school and district office phones may not work, but school personnel can still be reached via email. We appreciate your patience during this time, and we will keep you updated on this process.