Students in Ms. Jewell's 6th Grade World History class create timelines of the Roman Empire.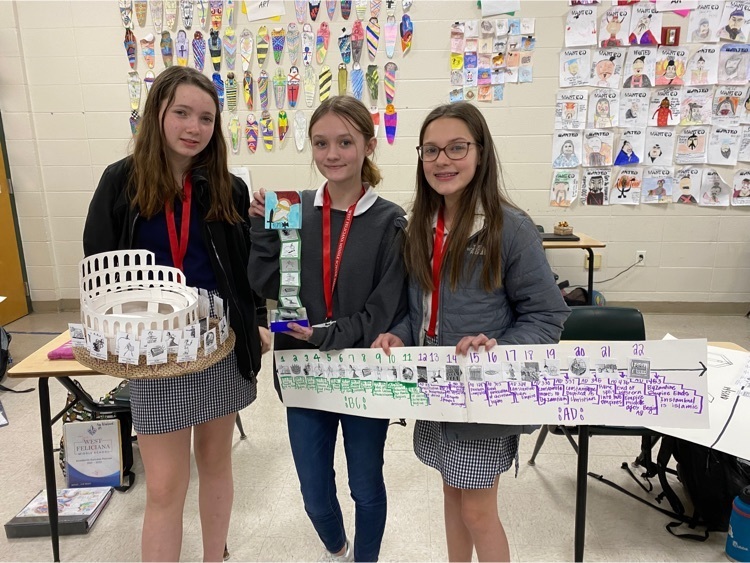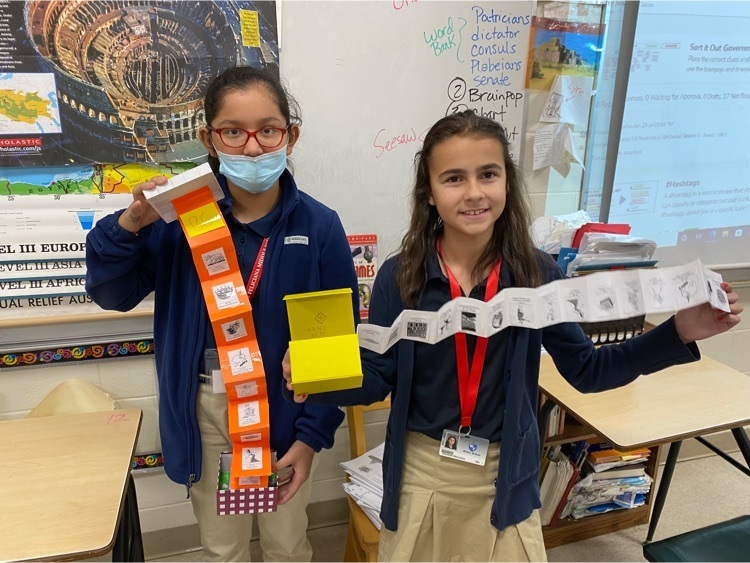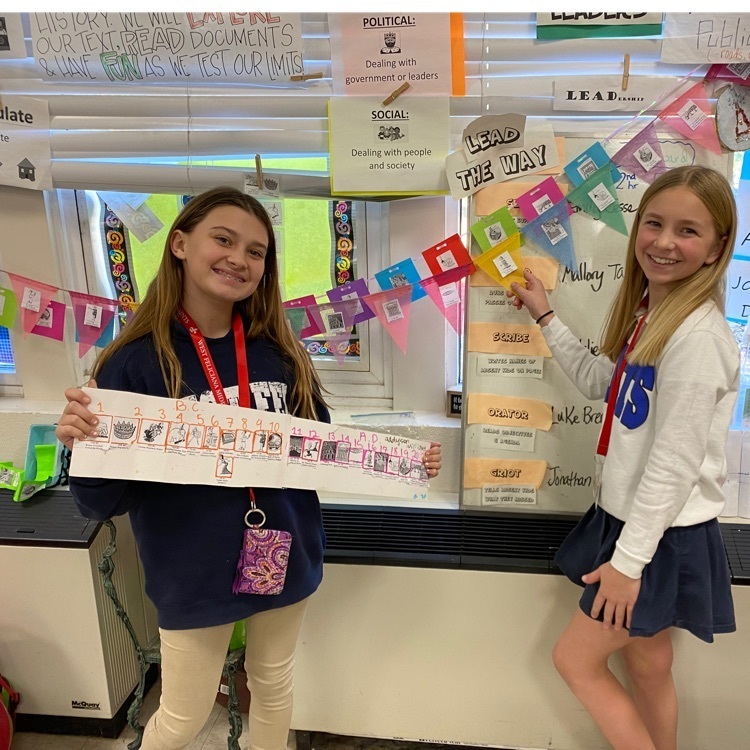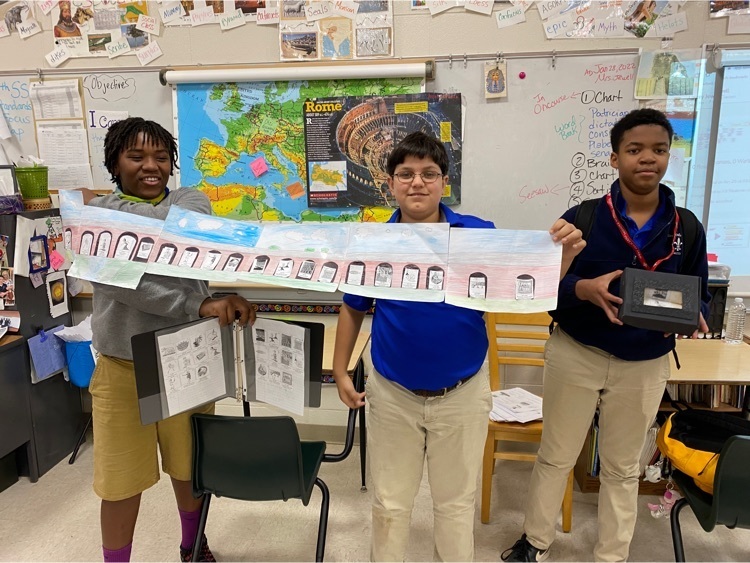 First hour library assistants did a fabulous job creating and facilitating the January Club Read meeting that spotlighted the books REMARKABLE JOURNEY OF COYOTE SUNRISE and THE STRANGERS. We had fun rotating through book discussion snack stops as well as competing against other teams in a scavenger hunt.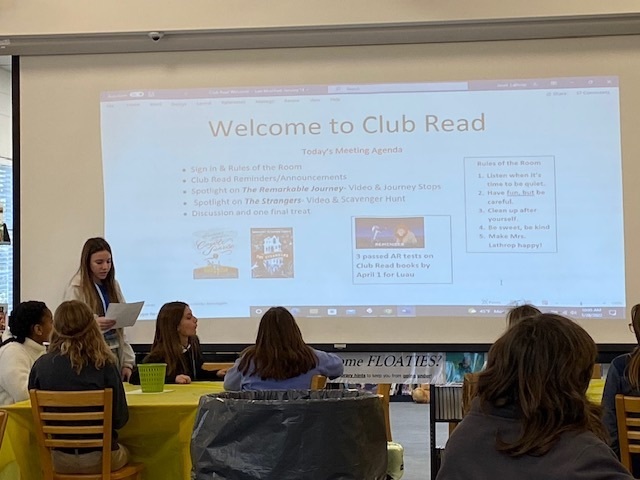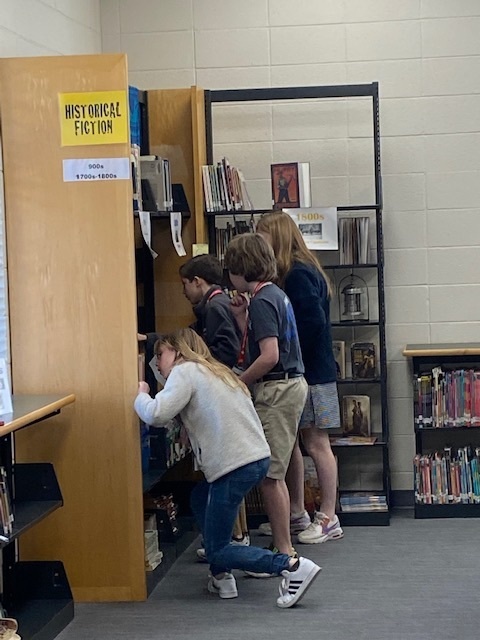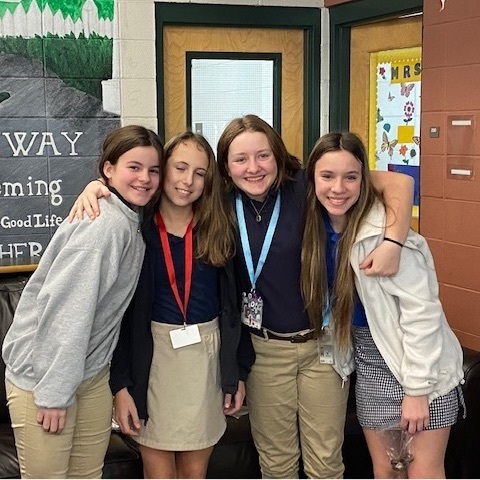 The Knights of Columbus will be hosting a FREE THROW COMPETITION this Sunday, January 30th in the West Feliciana Middle School gym. Registration will begin at 1:00 PM. The competition starts at 2:00 PM. Click here to download a registration form:
https://5il.co/14wt3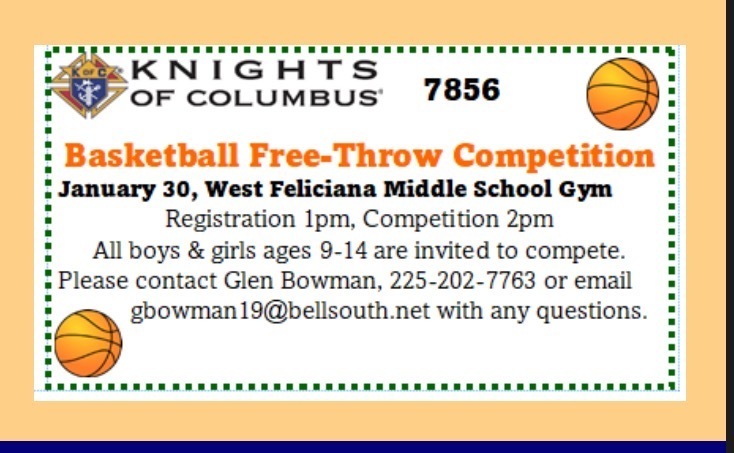 The WFMS volleyball coaches will host a VOLLEYBALL SKILLS CLINIC in the WFMS gym on Saturday, February 19 & Sunday, February 20, 2022. Click here for more information and to download a registration form:
https://5il.co/14v3c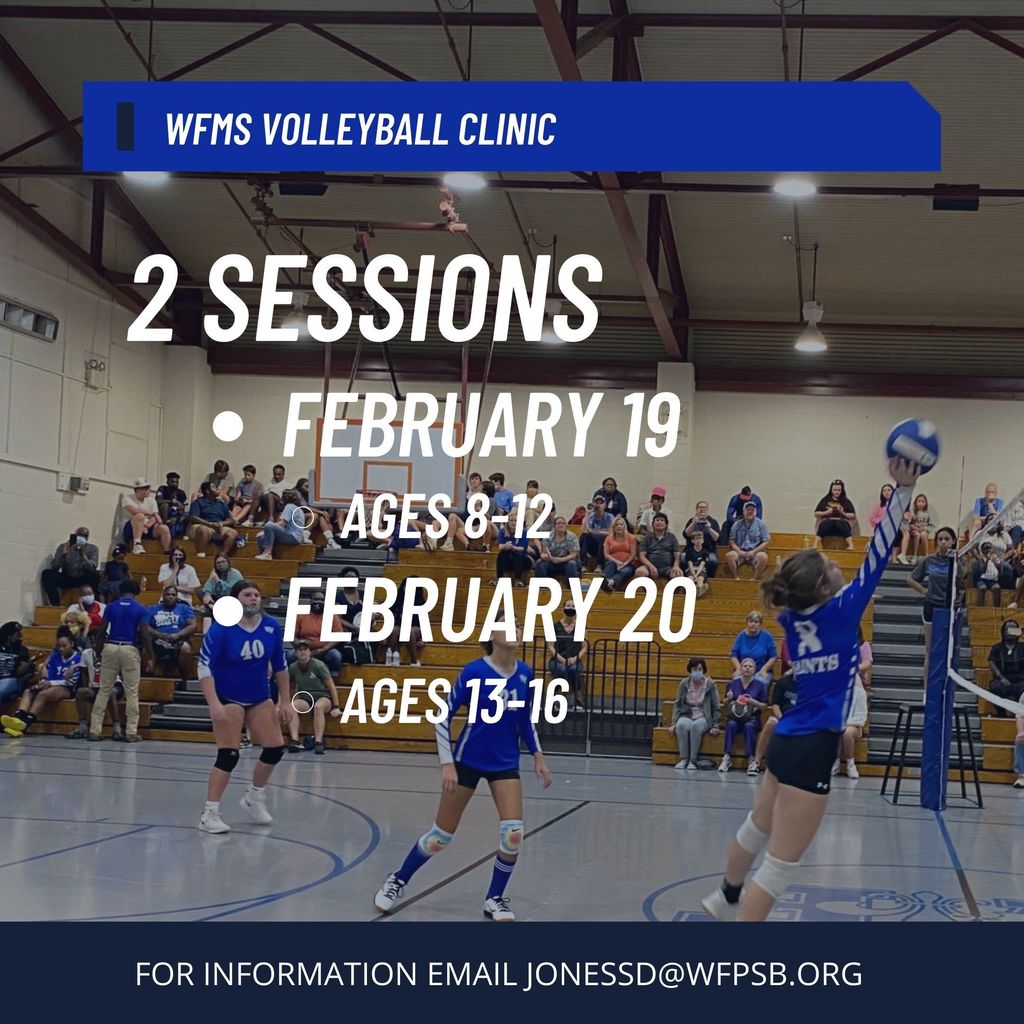 Thank you to SULLIVAN DENTAL for donating hygeine bags and T-shirts for our students! You are truly SAINTS 💙 #GrateFel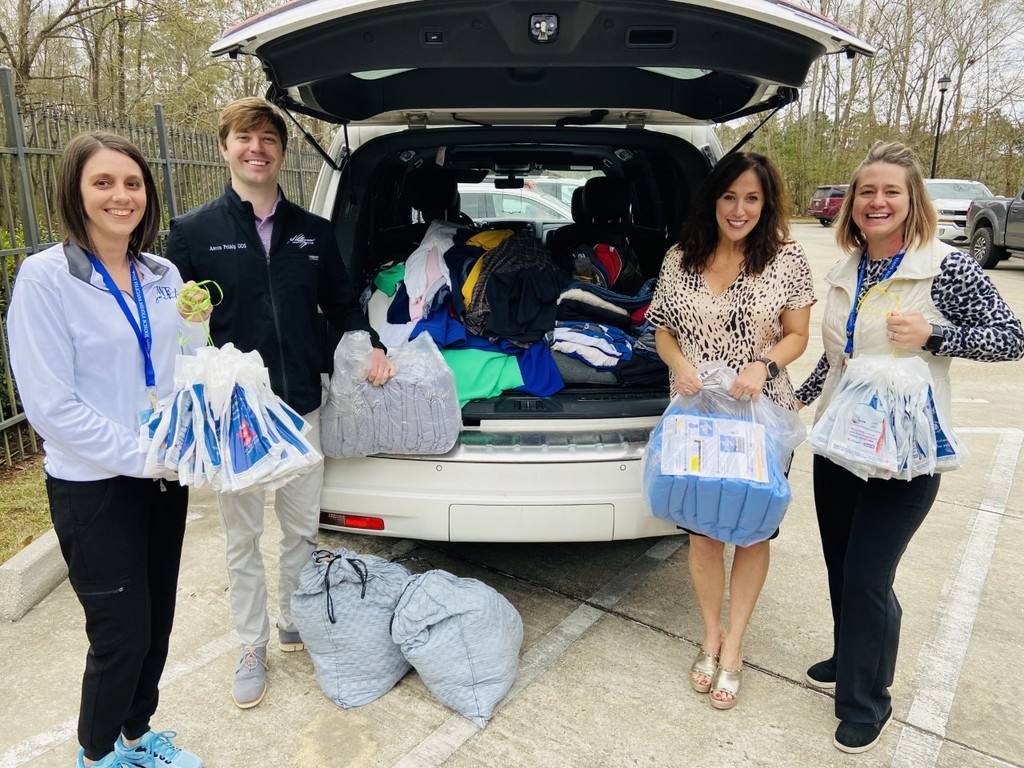 WFMS Jr. Beta students volunteered their time today for campus beautification.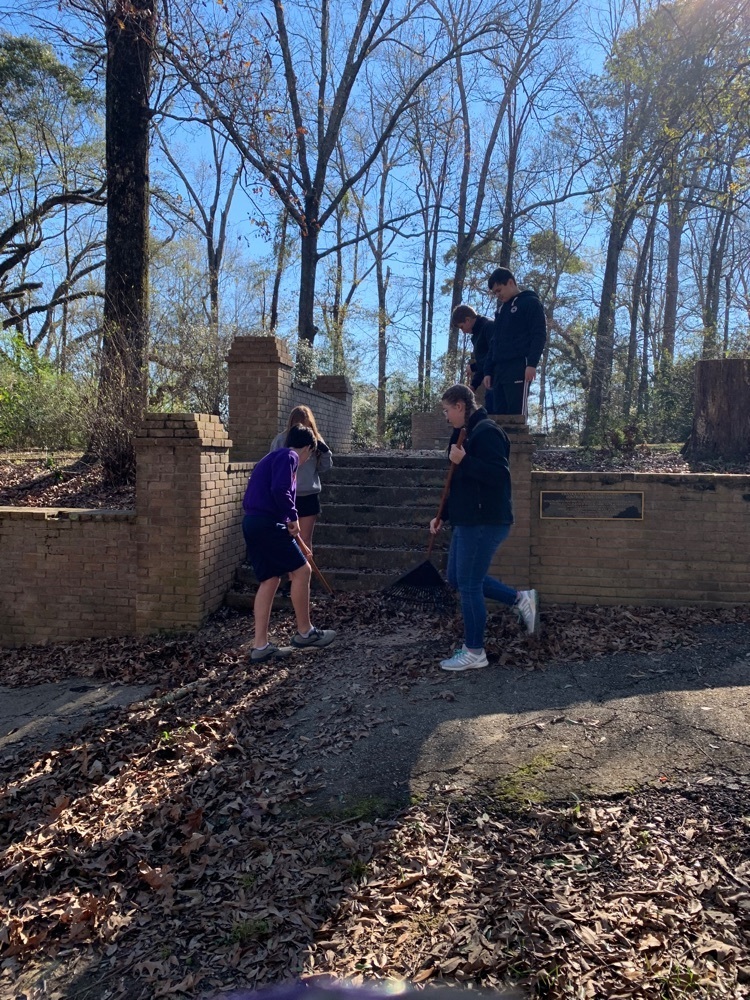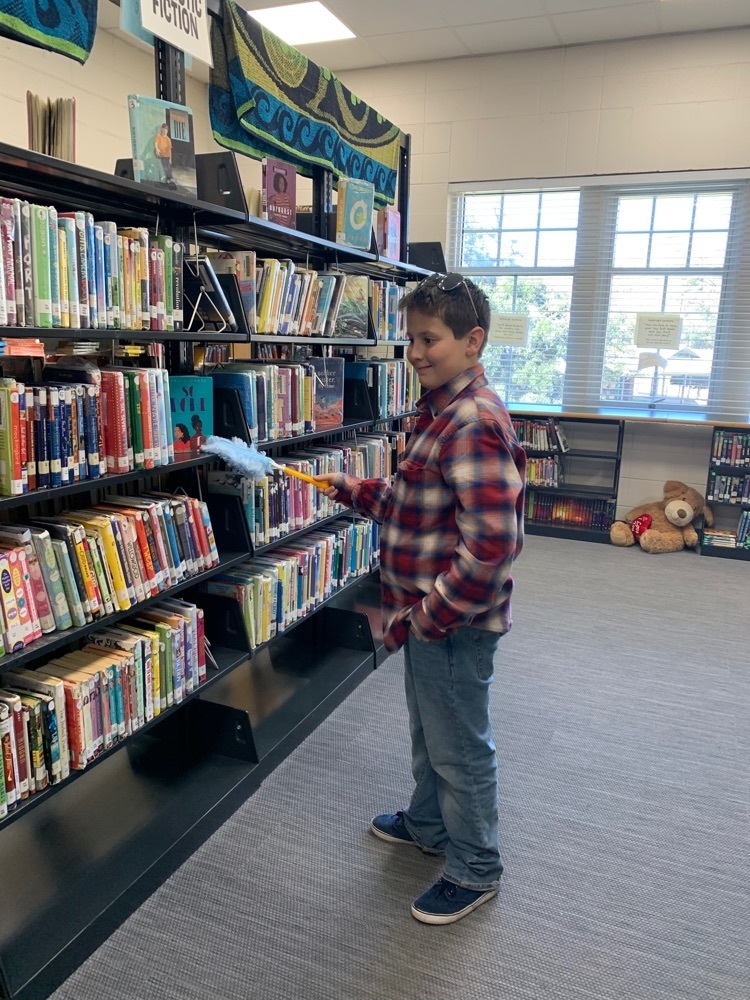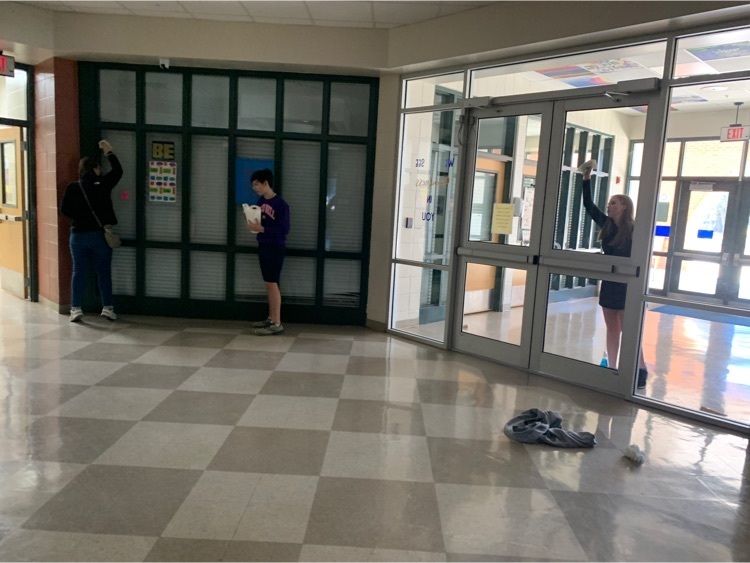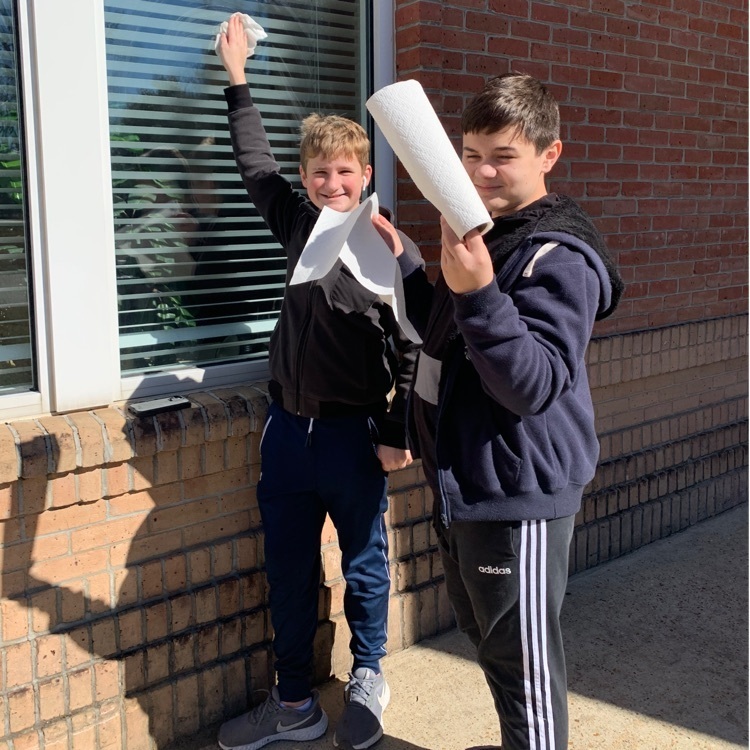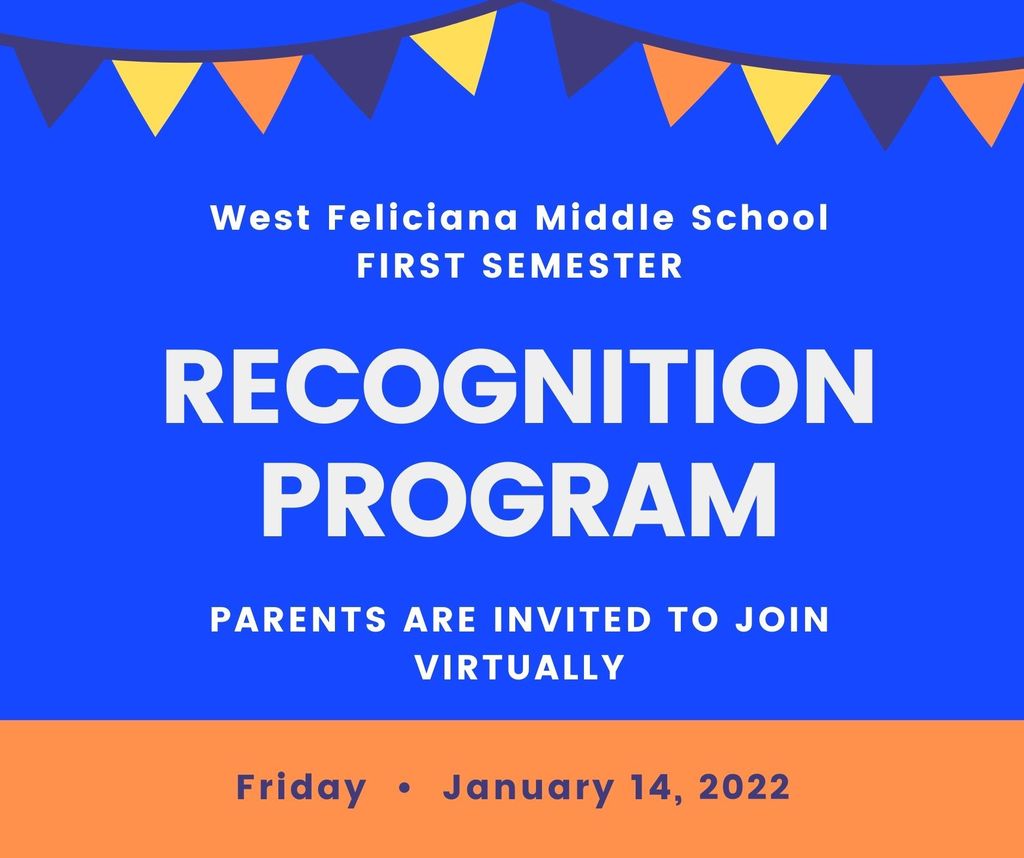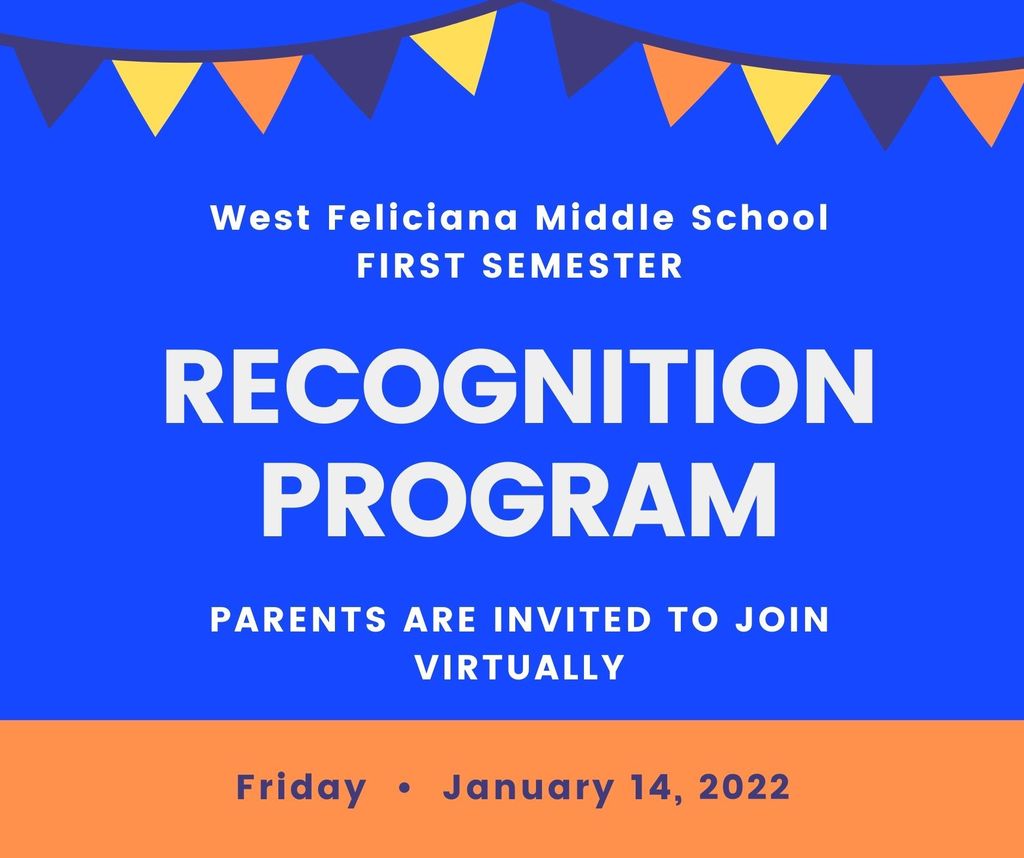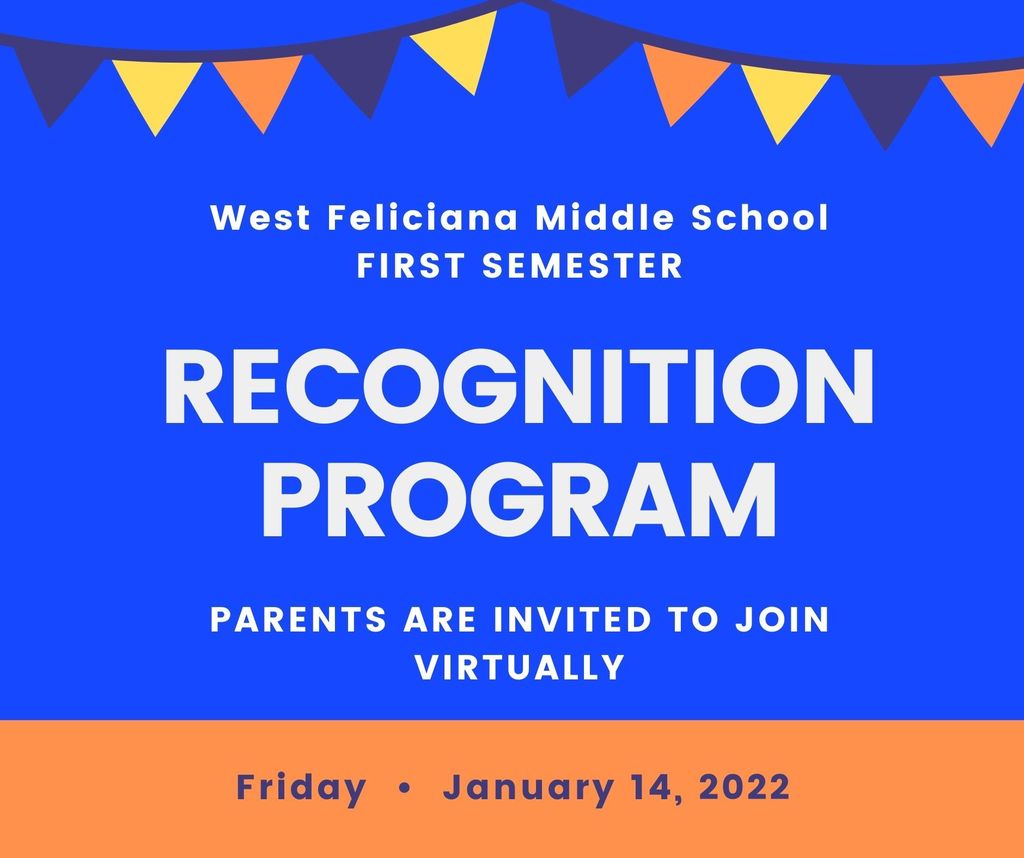 Guess who paid a visit to WFMS today 🎅❤️💚 As it turns out, Santa looks a lot like our principal 🤔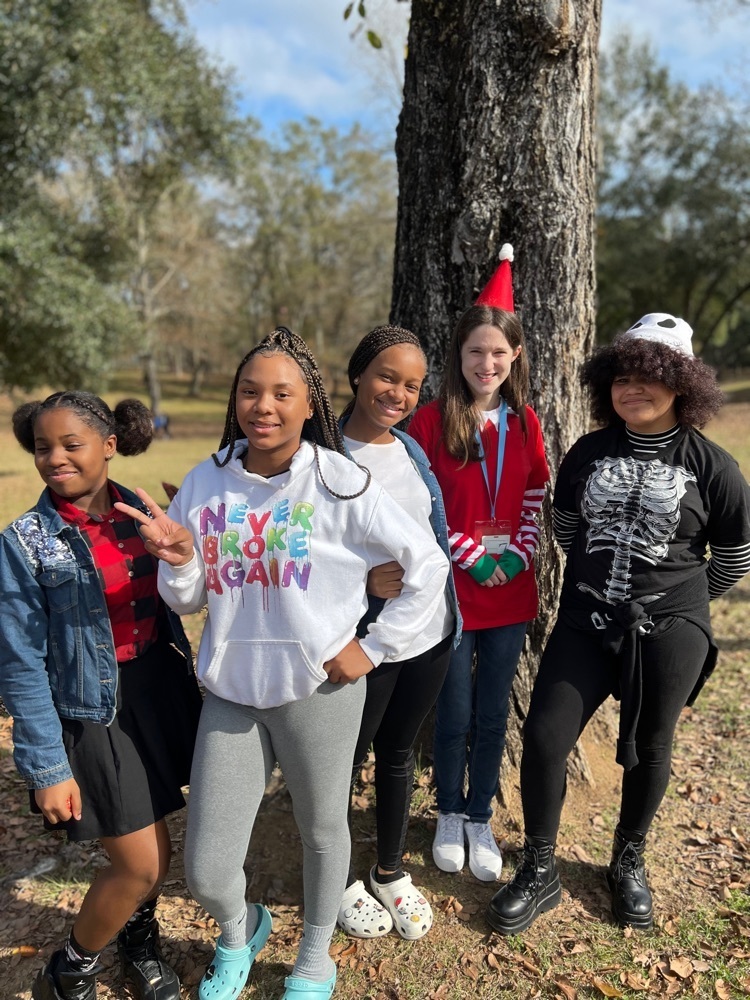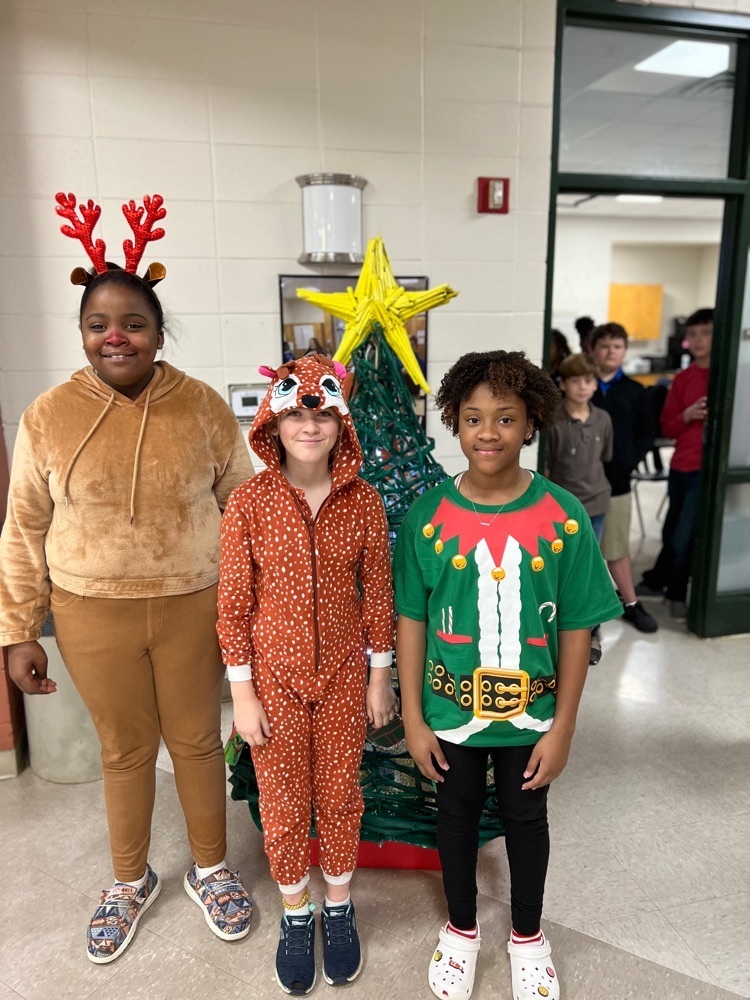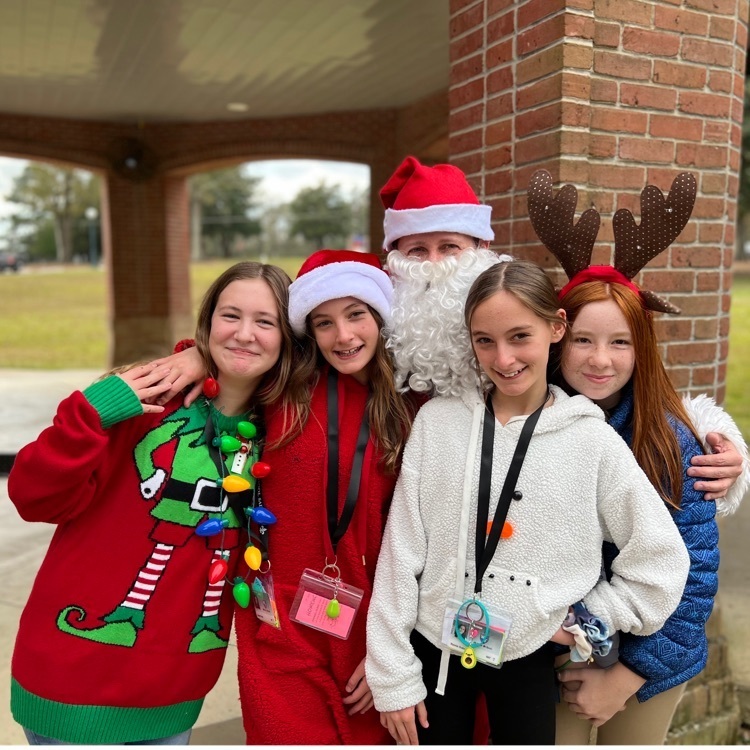 All students and staff are invited to participate in our CHRISTMAS SPIRIT dress week🎄 Only school appropriate dress is allowed.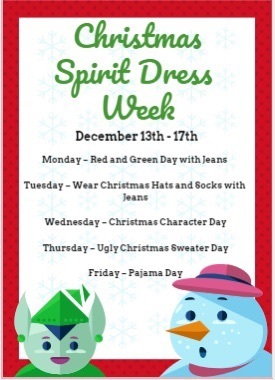 It was truly a special evening as the Lindsey family and many local guests and dignitaries joined us for the dedication of the Lloyd L. Lindsey, Jr. Library at WFMS. #WeAreWestFel #GoSaints 💙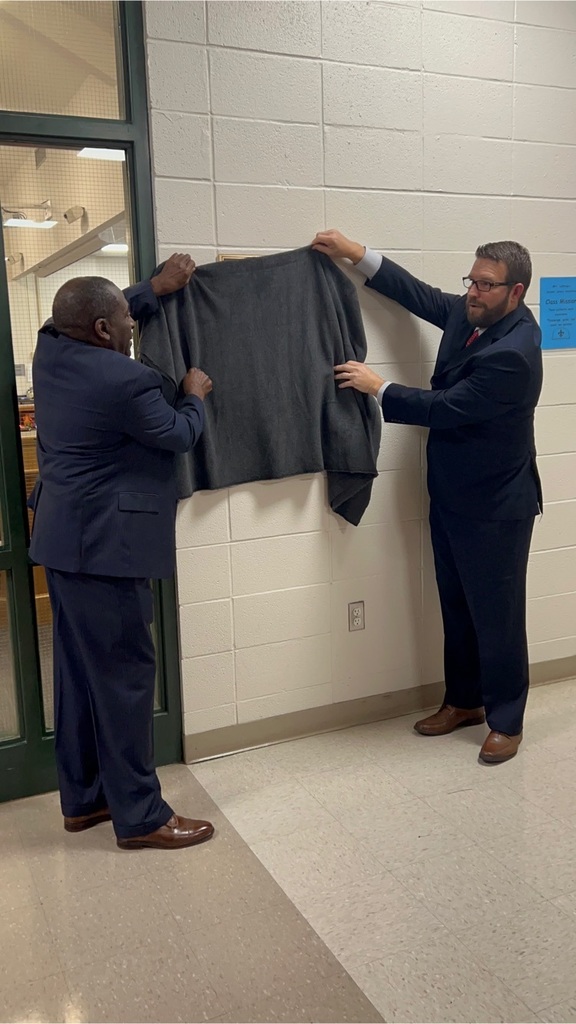 Note from WFMS--Due to poor weather conditions, BASEBALL TRYOUTS have been moved to Monday and Tuesday of next week (Dec. 13-14). The time is still 3:00-5:00 PM on both days. A bus will pick the players up and take them to the sports complex. Students should change in the gym before getting on the bus. Players will need to wear baseball pants or jogger pants, ball cap, and cleats. Students will need to bring a glove, bat, helmet, and water.

The WFMS Band and Choir are participating in the WEST FEL WINTER CONCERT this Wednesday, December 8th. We hope you can join us at the high school auditorium at 6:00 PM!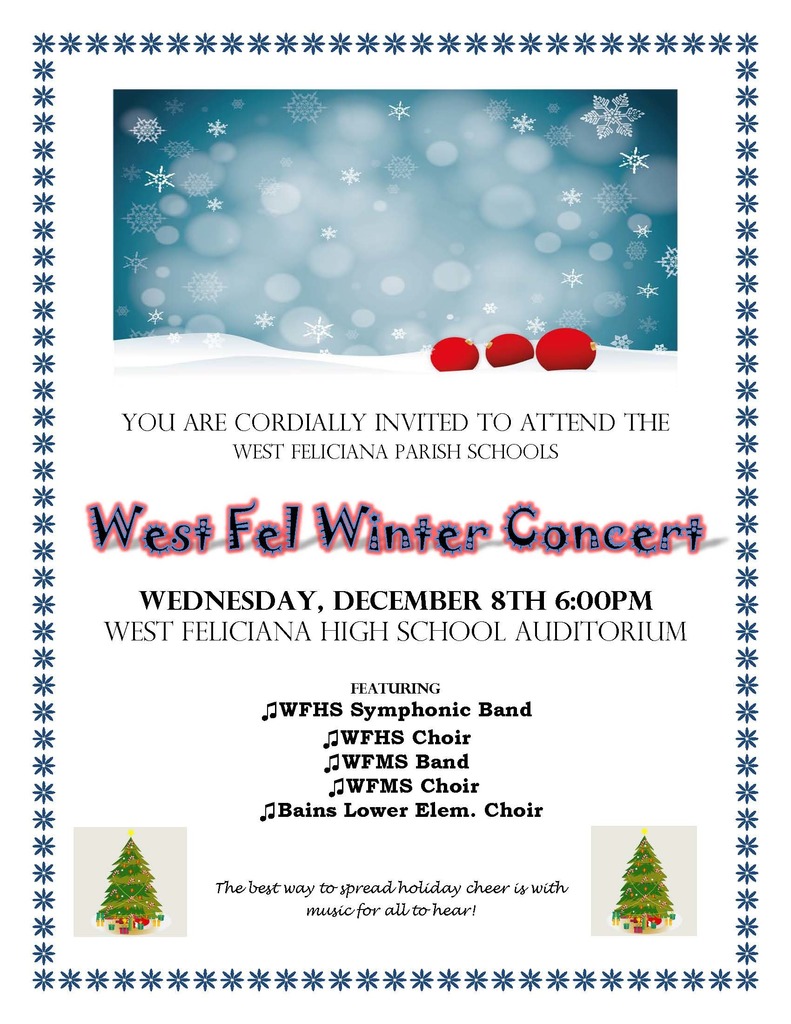 Rudolph's Market starts tomorrow! Students can purchase snacks for $1 during their elective classes. All proceeds support The GaP ❄️🎄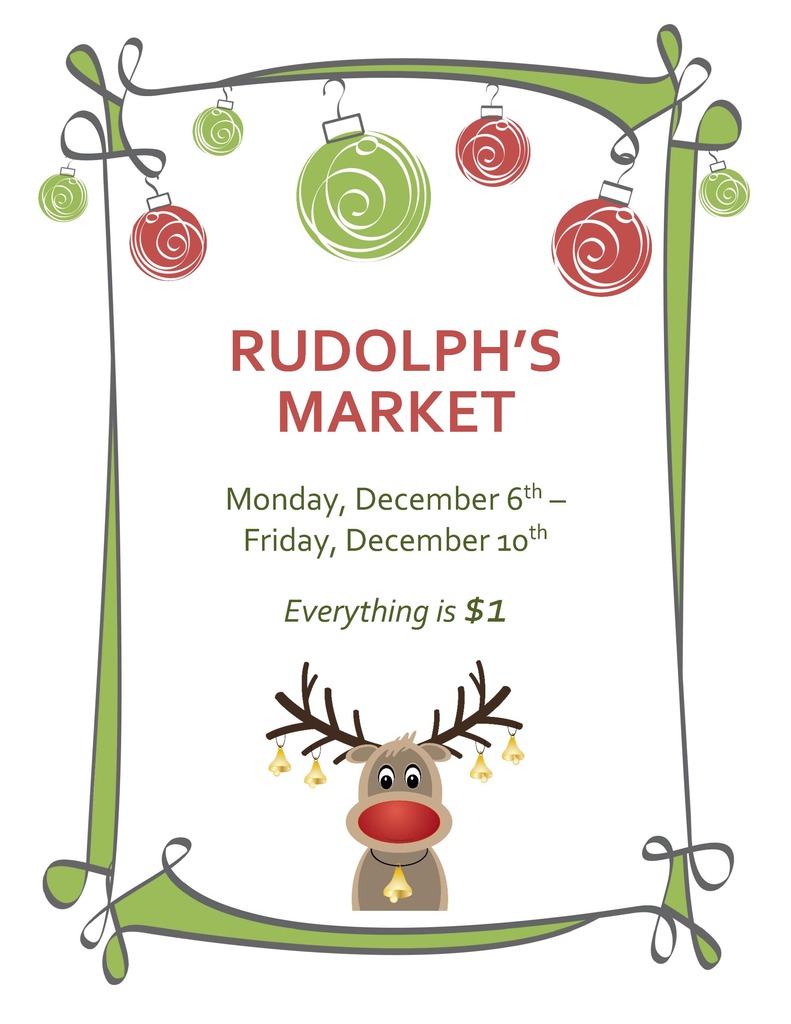 Who is #1? WE ARE! WE ARE! The West Feliciana Parish School District is the #1 district in the state based on district performance scores! #WeAreWestFel #GoSaints 💙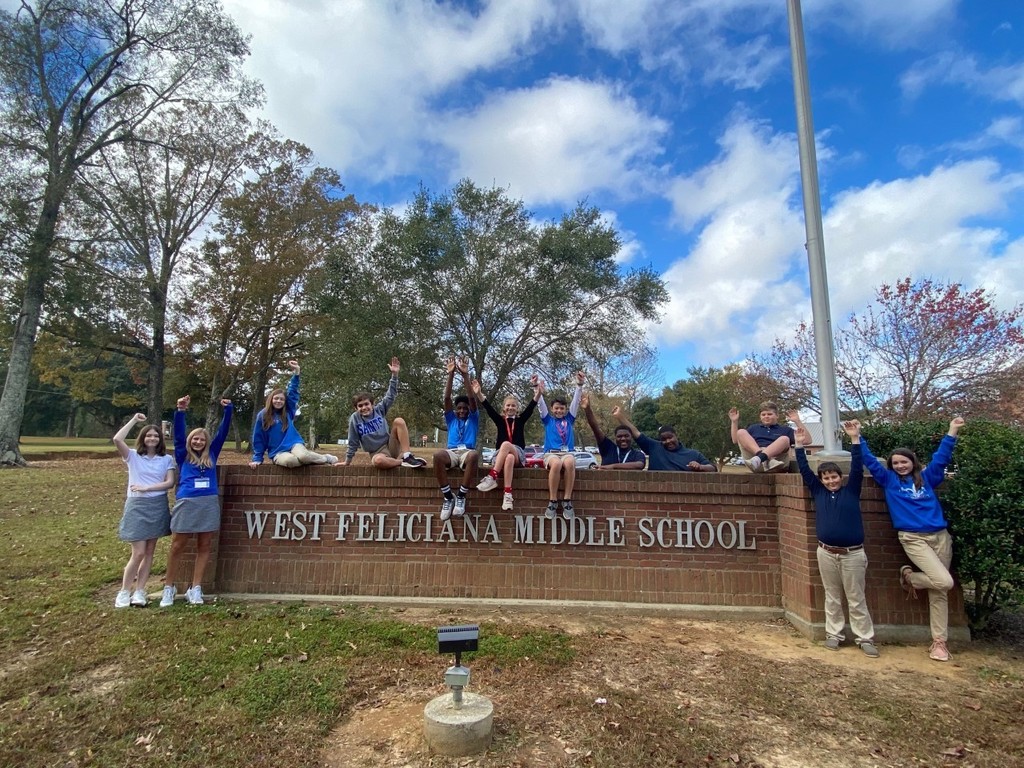 Students in Ms. Hab's STEM class learn about aerodynamics by creating and testing different types of paper airplanes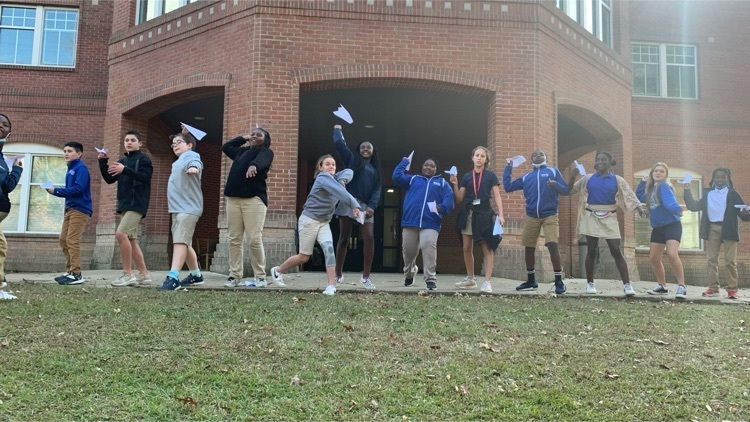 It's not too late to sign up for the WFP Sports Park Basketball league!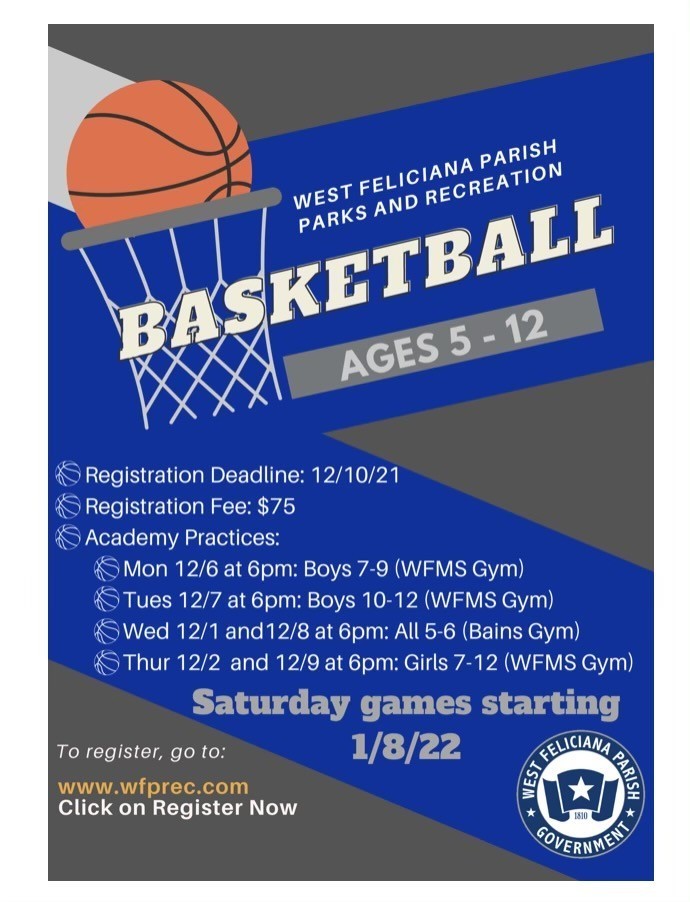 Thank you to the Saints Cheerleaders for supporting our basketball players at tonight's games 🏀💙🎉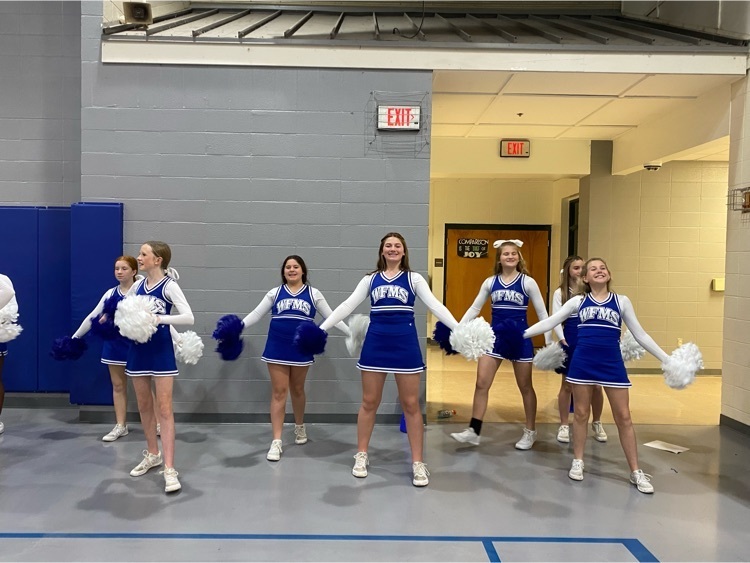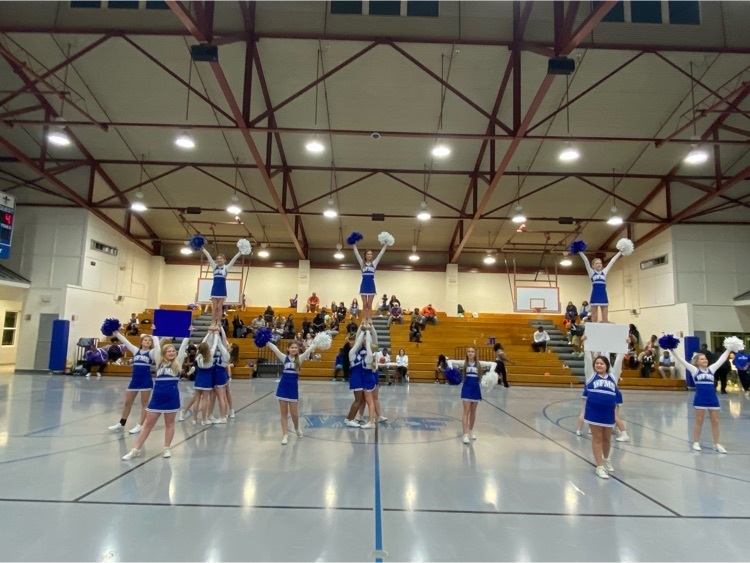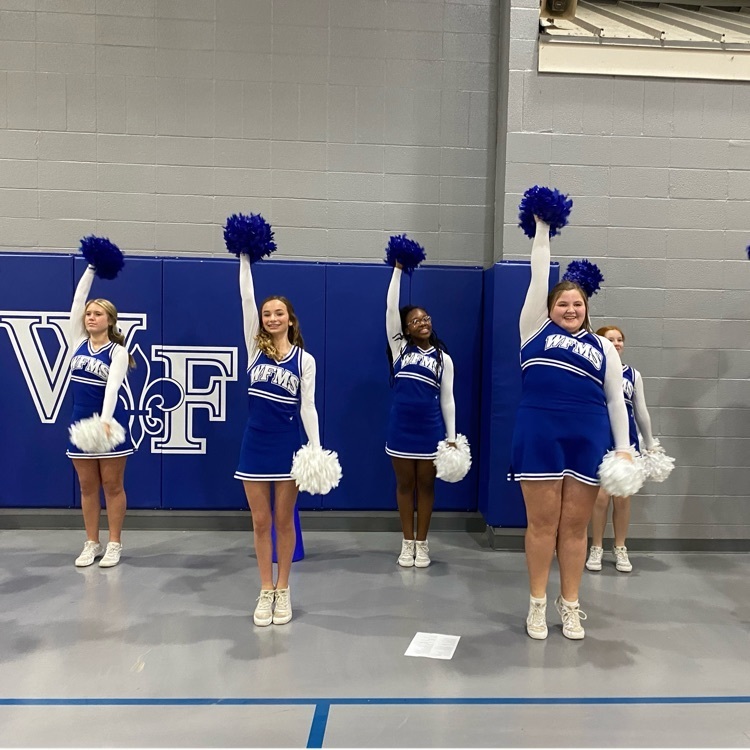 Despite a tough loss, our boys played well tonight against STEM Academy. We are looking forward to seeing our fans on the 13th for our next home game 🏀💙