In Mrs. Lathrop's library, children in all grades participate in Club Read. Mrs. Lathrop organizes club meetings and communicates with parents for adoptions or donations to the club for snacks or more books. Club Read is a reading club where students have a book discussion while having a drink and a snack. In every meeting, students discuss one or two Louisiana Young Reader's Choice book and participate in a fun activity relating to the book. In the most recent meeting on January 21, 2021, the students talked about the books, Marcus Vega Doesn't Speak Spanish and Tight.
In meetings the students have lots of fun and enjoy the company of others. Our members have fun while still following Covid-19 guidelines. If someone in a virtual class would like to get in on the action, they simply join the meeting in Teams.
I strongly encourage you to join Club Read! It is lots of fun and gives everyone time to socialize. Will you take this amazing opportunity?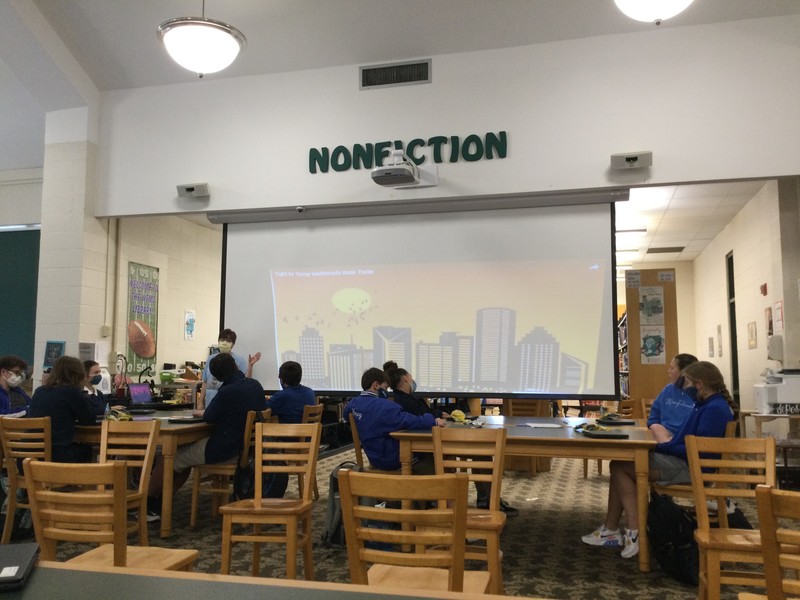 Mrs. Lathrop presents a trailer on the spotlight book Tight.